Chanel and bathtime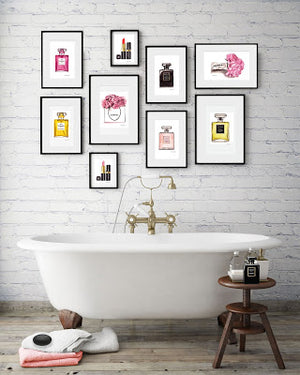 Chanel and bathtime = elegance.
Why not adorn your bathroom walls in beautiful Chanel prints!
All prints available in the Sprout Gallery shop.
---
Also in Blog
Forever in Blue...When two Brisbane creatives come together.
Deanne Maiocchi and Michelle Grayson of Sprout Gallery join forces to create a stunning design collaboration.
Sprout Gallery has brand new greeting cards now in stock.
Beautiful new prints and paintings just in time for Mother's Day