Coral and seafans...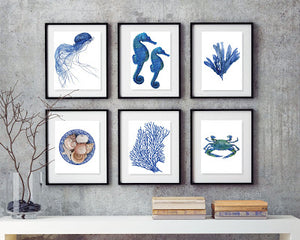 It's about time Sprout Gallery added some nautical theme and sea life to its blue collection. 
Available in large and small sizes.
I will be adding more as I go.
---
Also in Blog
Forever in Blue...When two Brisbane creatives come together.
Deanne Maiocchi and Michelle Grayson of Sprout Gallery join forces to create a stunning design collaboration.
Sprout Gallery has brand new greeting cards now in stock.
Beautiful new prints and paintings just in time for Mother's Day