My favourite boots...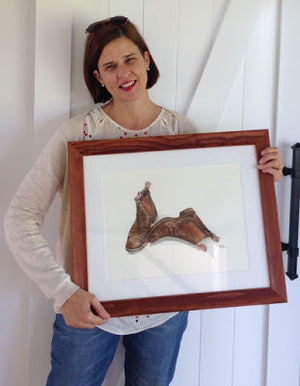 See 'your's truly' holding a painting I did for my good friend Sue.
Nothing beats a good old pair of RM Williams boots. If you're from Australia you'll know what I am talking about.
The more scuffed, the better...
Prints are available of the original and they look amazing.
---
Also in Blog
Forever in Blue...When two Brisbane creatives come together.
Deanne Maiocchi and Michelle Grayson of Sprout Gallery join forces to create a stunning design collaboration.
Sprout Gallery has brand new greeting cards now in stock.
Beautiful new prints and paintings just in time for Mother's Day